photo by Beatrice Mazzarello
You're probably like most wine lovers out there with rows of empty wine bottles lined up on the counter from all of your virtual tastings and happy hours at home. Personally, our recycling can is full of glass, and we thought, "why not rescue some of these and see what we can do with them?" After all, it's important to us that we use sustainable methods in the vineyards; therefore, how else can we practice sustainability at home? Well, re-using and repurposing everyday items around the house is one way. This week, we thought we'd share a few links to some fun wine bottle crafts you can do in a weekend. Out of wine? No worries, we've got you covered. Tag us @rubyhillwines while you craft. We can't wait to see what you create!
Summertime is here and we love spending time outdoors. But bugs? Not so much. Try turning some of your bottles into citronella candles.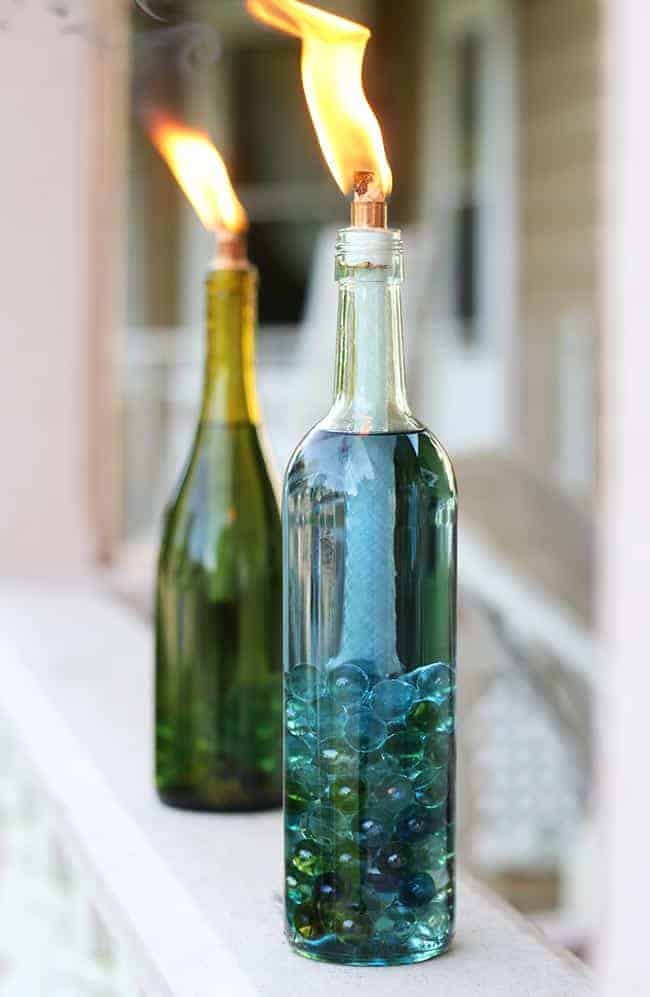 Add a little sparkle to your yard or tabletops! Twinkle lights can add so much ambiance during those twilight hours.
What a genius idea for those weekends away? This requires no skill or tools. Simply fill the bottle with water and insert into the pots on your patio or garden for this self-watering trick.
Enjoy complimentary ground shipping when you order 6 or more bottles.
Sign Up For Our Newsletter
Keep up to date on the latest wine releases, events, and promotions.