We don't know about you, but Thanksgiving is one of our favorite holidays. Besides being an opportunity to gather with our loved ones, Thanksgiving is when we get to sit down and enjoy some of the most delicious foods of the season. It's the time of year where we dig through the recipe box for those classic recipes from our childhood or when we experiment with new twists on old favorites.
But what's a great meal without great wine? If you're at the point in your planning where it's time to add wines to the shopping list, take a look below at some of our favorite Ruby Hill wines for your Turkey Day meals.
Thanksgiving Pairings with Ruby Hill Wines
This wine is very true to the variety. Very expressive nose with a big hit of stone fruit, followed by guava, passionfruit, and some subtle floral notes.
People tend to forget about Sauvignon Blanc this time of year, but it's a great wine for the holiday season. The fruit flavors of this wine can play nicely with roasted squash, and the acidity cuts through the creaminess of dishes like mashed potatoes.
The aroma is dominated by vanilla, caramel, butterscotch, and lemon tart. The mouthfeel is extremely creamy and full, with hints of butter and toasted marshmallows coming through.
Chardonnay is the ultimate crowd-pleaser, and it's for a good reason. The influence of oak in the Jewel Chardonnay adds extra body, flavors, and richness that complement the rich foods of Thanksgiving as well.
The nose is very powerful with strong spice notes, including black pepper and clove and a dark fruit character. The flavor opens up more in the mouth, revealing a big wine with jammy notes, a prominent plum flavor, as well as hints of chocolate-covered cherries.
Cabernet is King, but Zinfandel shines on Thanksgiving Day as well. The deep, dark fruit flavors and spice notes match the jammy flavors of holiday glazes and sauces. There's just enough tannin and acid to stand up to your favorite meat dishes as well.
A with a very dark and complex nose, hints of prunes, jewel black raspberries, pepper jelly, and hints of vanilla.
Petite Sirah is always a favorite for roasted meats. The spice and herb characteristics of Petite Sirah lend it to meals typical of this season. A well-season turkey or chicken will taste outstanding with this bottle from the Jewel Collection.
Ready for Thanksgiving, but want to add a little more ease to your holiday? The culinary team at the Casa Real and the Palm Event Center created an exceptional holiday take-home dinner! For just $160, you will receive a turkey breast with traditional gravy, orange-cranberry compote, butter-whipped potatoes with chives, sweet potato casserole, parker house rolls, and so much more! You can add your favorite Rubino Estates wines to your order as well. Email info@beetshospitality.com with any other questions or click here to order.
It's that time of year. The weather is getting cooler, and we've been trying our best to keep our hands out of the candy bags. But Halloween is not just the candy and cool weather; it's the scary movies that we love too. We plan on curling up on the couch and bingeing on some scary movies. We thought we'd play around with pairing some classic horror movies and Ruby Hill wines. Make a list, and get your popcorn ready for Hallowine Weekend!
A Hallowine Weekend
The Addams Family and Ruby Hill Peacock Patch Zinfandel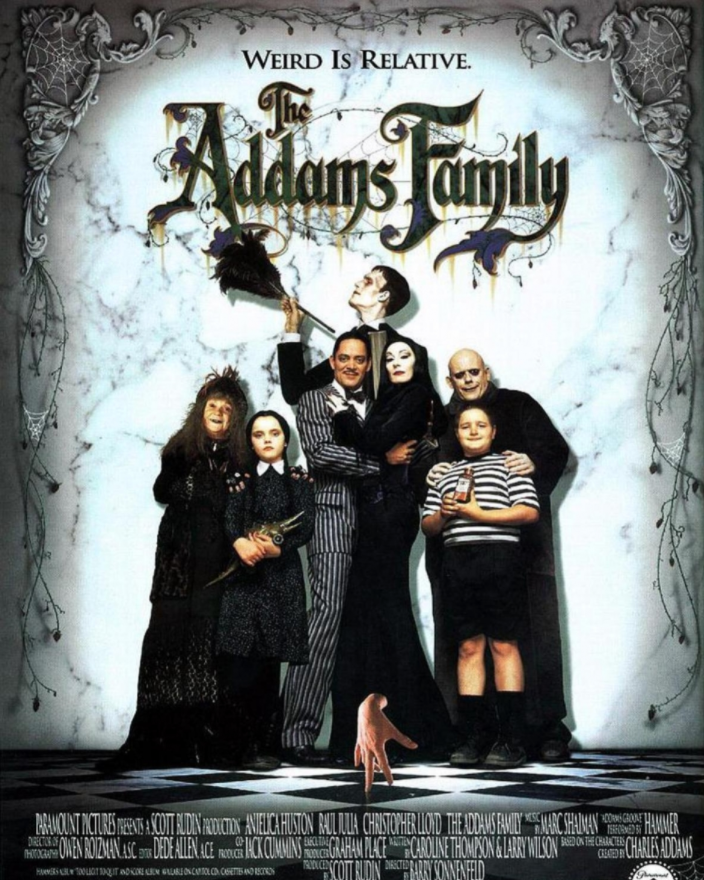 We love the Addams' dark sense of humor and refined style. The inky color of Zinfandel reminds us of them: intense but with plenty of finesse.
Sleepy Hollow & Ruby Hill Patchwork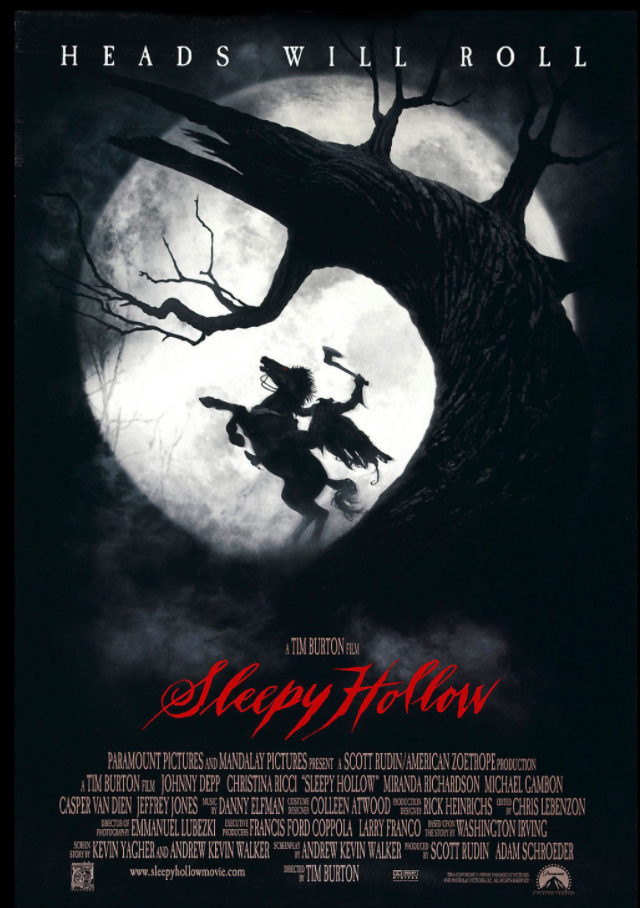 Constable Ichabod Crane comes to the town of Sleepy Hollow to solve the murders of several townspeople. It's up to him to piece together the clues to solve the case. Our Ruby Hill Patchwork is our winemaker's opportunity to sleuth out a perfect combination of grapes to create a delicious blend.
Carrie and Ruby Hill Reserve Sangiovese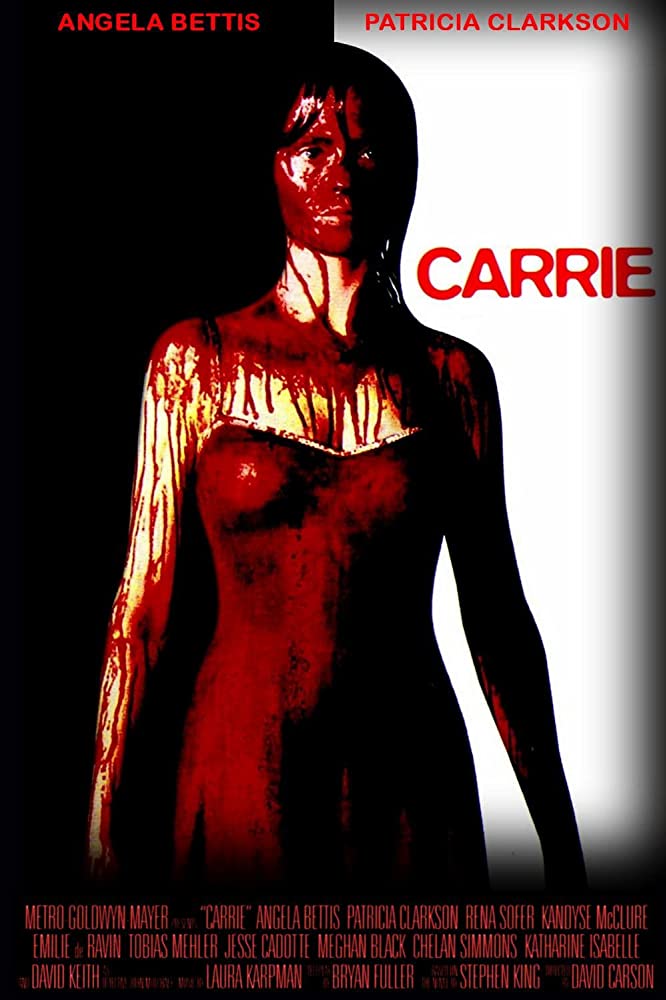 We paired our Ruby Hill Reserve Sangiovese with this Stephen King classic for its color and its understated but powerful flavor.
Ready to stock up on wine for your Hallowine weekend? It's the last weekend to purchase our Fall Reds Case Special. You can order for pick-up or delivery today!
Okay, okay. We can already hear you saying, "Who never finishes a bottle of wine?" Believe it or not, this does happen and we know that no one wants to throw away all of that good juice that's still left in the bottle. Believe it or not, there are still a few ways you can use up the last bits of wine in some new and creative ways. Here are five ways you can save every last drop!
5 Ways to Savor Every Last Drop
1. Stick it in the fridge and save it for a sauce. We love butter-based sauces for steak, pork, and fish dishes. Get fancy with your next meal and make a Buerre Rouge or a Buerre Blanc.
2. It's still a little warm so why not chill down that red wine and make a spritzer? This Tart Cherry Red Wine Spritzer is perfect for these warm fall afternoons.
3. Wine cubes. Pour the leftover wine into an ice tray and save them to add to sauces, soups, or if you need to chill down your glass on a hot day.
4. Simmer it down and make a wine syrup. Take your leftover wine, add some sugar, and then reduce it until it turns into a sweet syrup. Drizzle over cakes, ice cream, or fruit! This recipe seems simple enough!
5. Make your own...vinegar? Yep! You can turn your favorite red wine into a vinegar that will be perfect for making shrubs, viniagrettes, or pickling liquid! You can read how to make it here.
Have some other creative ways to work with leftover wine? Let us know what you come up with!
We are always thinking of new ways to surprise and delight lovers of Ruby Hill wines, and with this month's Club Release, we unveiled the new 2018 Ruby Hill Reserve Cabernet Franc!
Cabernet Franc is the parent grape of both Merlot and Cabernet Sauvignon. It's lighter in body than Cabernet Sauvignon and is typically used as part of the blend in traditional Bordeaux-style wines. Cabernet Franc is often vinified on its own in France's Loire Valley, and its popularity is growing steadily in the United States.
Our 2018 Ruby Hill Cabernet Franc is a blend of 83% Cabernet Franc, 9% Barbera, 4% Petit Verdot, and 4% Petite Sirah. A rush of cherry and red raspberry and savory herbs fill the nose. On the palate, vibrant sour cherries and hints of spiced chocolate. The addition of Barbera adds complexity and acidity to the overall wine, creating an ideal balance. We aged the wine in a blend of new and neutral French Oak for 20 months before bottling. The wine has a round mouthfeel with well-balanced acidity, complexity of flavor, and a long finish. It's a perfect pairing for barbequed meats, savory pizzas, and hearty fall stews.
To celebrate its release, we've added it to the new tasting flight for October. Please stop by the winery to enjoy a tasting and let us know what you think! We're open to walk-ins Monday through Thursday and by appointment Friday through Sunday. Call us at 925-931-9463 to reserve your tasting at 11:00 am, 1:00 pm, or 3:30 pm. We look forward to seeing you!
The cooler temperatures are finally back, and what better way to start the weekend than with a round of golf?
Here in the Livermore Valley, we're fortunate to have award-winning courses with beautiful views, and not too far from wine country. We've put together a short list of our favorite golf courses in Livermore Valley for you to look into for your next weekend getaway. Gather a group of friends for a morning tee time and then swing through to Ruby Hill and relax in the shade under one of our covered patios to enjoy a wine tasting. We always have something cold or something bold for you to sip on. We can't think of a better way to enjoy the weekend!
Top 5 Golf Courses in Livermore Valley
Located in the heart of the Livermore Valley Wine Country, you'll enjoy 360-degree views of wine country while you play a challenging 27-hole Rees Jones designed golf course.
Las Positas Golf Course, Livermore, CA
Las Positas Golf Course features a 27 hole facility in Livermore Wine Country. Choose from either The Signature 18 hole course or the equally challenging Links 9.
Callippe Reserve Golf Course, Pleasanton, CA
Enjoy scenic views of Mount Diablo and the Callippe Butterfly sanctuaries while you play this challenging and dramatic 72-hole course.
Dublin Ranch Golf Course, Dublin, CA
Nestled in the rolling hills of the Tri-Valley, the Dublin Ranch Golf Course offers panoramic views of Livermore Valley and Mount Diablo. Designed by Robert Trent Jones, this par 63 offers quite the challenge.
Ruby Hill Golf Course, Pleasanton, CA
Just a hop, skip, and jump away from Ruby Hill Winery, is Ruby Hill Golf Course. The only downside is that this is a members-only course. Make a new friend who can get in to enjoy this expansive 14-acre golf facility. And then bring them over to Ruby Hill Winery for a wine flight while you take in some vineyard views.
Ready to put together your golf weekend? Schedule your tee time and then give us a call at 925-931-9463 to make a reservation for your tasting! We hope to see you soon!
It's October, harvest is almost over, and we're excited to enjoy all of our favorite activities of the season. We love fall in wine country; the mornings are a little color and the light changes. The leaves on the vines start to change into those beautiful tones of orange and yellow and red, filling the valley with vibrant color.
Things continue to look a little different in 2020 due to the pandemic, but the great thing about fall is that the temperatures are just right for being outdoors. There are some fun fall options to enjoy in Livermore Valley, and we're sharing a few of them here for you. Take a look and start planning your October fall adventures!
Fun Fall Activities in Livermore Valley
Witches Night Out! Moonlight Dining and Shopping! - This annual event has been revamped to ensure everyone's safety, but it will still be a blast! Gather a group of friends and reserve a table at a restaurant for dinner and wine while you get a head start on your holiday shopping. Participating retail shops will be open until 9 o'clock for the night. Wear your witch hat and cackle with your friends for a fun night out.
Family Fun at Joan's Farm - Head out to Joan's Farm for an afternoon of family fun at the pumpkin patch. Enjoy the lovely Sycamore trees while you pick out your porch pumpkins. They have a snack shack serving pumpkin pie and other fall favorites.
Weekend Ranger Nature Program - Trick or Treat in the Park - If you're looking for a socially-distant Trick-or-Treat option for the kids and grandkids, make a reservation with the Livermore Park District. Make a reservation for this special event where you'll learn about the spookier critters that live in the park while taking a lovely stroll after hours collecting treats.
Wine Tasting with the Livermore Wine Trolley - Enjoy the cooler temperatures with a ride on the Livermore Wine Trolley. Enjoy an all-inclusive wine-tasting tour to various wineries throughout the year, rain or shine, in the Livermore Valley. Visit three wineries and enjoy a pre-ordered lunch with your reservation. Perfect for small groups of up to 6 people.
Drive Through Haunted House - For those who enjoy spookier adventures, the Alameda Fairgrounds hosts a Haunted Theme Park. This year, you and your friends will see who has nerves of steel as you drive through the haunted fairgrounds.
Let's make the most of this season and enjoy all that Livermore Valley has to offer!
Fall is finally here, which means crisp, cool mornings and nights - also known as sweater weather. While we love the heat of summer and harvest season, we love this change in the season when the leaves in the vineyard start to change color, and everything slows down a little. It's also the perfect season for gathering around the fire pit with a glass of red wine.
We came upon this DIY project for a fire pit made out of a wine barrel and thought it was a pretty cool way to upcycle some of the used barrels we have at the winery. If you're looking for another way to add more wine country decor to your outdoor space, this is it! This tutorial is courtesy of Instructables. If you're in need of a barrel, we have some available for sale at our sister winery, Rubino Estates. Head on over during regular business hours to check them out!
DIY Wine Barrel Fire Pit
Tools/Equipment Needed:
Sheet sander/Belt Sander
Sandpaper 60/80 Grit & 120/150 Grit
Rags
Wood Stain
Fire Pit 29'' Home Depot Fire Pit
Wine Barrel cut in half
Instructions
Prepare the barrel for staining by sanding the exterior. Start with the roughest grit and then move on to the finer grit until the exterior is completely smooth.
Stain the barrel to your liking.
Sand down the metal bands using 80 grit to remove any drips of stain.
Insert fire pit bowl and grate into wine barrel.
And there you have it! Though we'd add one more final instruction: Light fire and enjoy a nice glass of Ruby Hill wine! It's the last week for our wine of the month, the 2016 Ruby Hill Reserve Petite Sirah; it's the perfect fireside sipping! Tag us on social @rubyhillwines the next time you're cozying up around the fire pit.
It's National Cheeseburger Day, and honestly, we're pretty happy about it. The temperatures have cooled down a bit this week, so we're spending as much time outside as possible. And we've never met a burger that we didn't like.
There's still a little bit of mystery about who was the first person to put cheese on a burger patty, but they became popular in the 1930s. Now, you find hundreds of variations on the cheeseburger that are full of unexpected flavors. Below are a few recipes from Food & Wine magazine and Ruby Hill wines that we think will pair perfectly with some of these bold recipes.
Tag us on social and let us know your favorite pairings!
If you're looking for a lighter style of burger that still packs a flavorful punch, try this one made with ground chicken. Our Zinfandel complements the sweet and smokey flavors of the barbeque sauce.
For the blue cheese lovers out there, these burgers topped with stilton are a must-try. The unique flavor of the blue cheese with pickled red onion and sweet, caramelized onions are a perfect match for the robust flavors of our Petite Sirah.
Caprese salad, but on a burger? Top your burger with an herby pesto and melted mozzarella for a carnivorous take on a classic salad. Go with an Italian variety, like Sangiovese!
Add your favorite Ruby Hill wines to your order for the weekend and then check out the rest of the burger recipes on Food and Wine. We can't wait to hear what you try!
The 2020 harvest is underway. The year has certainly presented its challenges, but one thing is for sure, Mother Nature doesn't quit. The great thing about her persistence is that in the end, we will still end up with, well, the fruits of our labor. Below you'll see some images from our pick and processing of the last bit of Sauvignon Blanc and Sangiovese. We hope you enjoy this visual diary of our week.
Next up will be more of the reds. Let's hope the weather cooperates so that we can continue through harvest safely and bring in all the delicious fruit that will become the 2020 vintage of Ruby Hill wines!
The 2016 Ruby Hill Petite Sirah is a blend of 91% Petite Sirah, 4% Zinfandel, 3% Petit Verdot, and 2% Merlot. Cocoa, baking spices, vanilla, and vibrant dark fruit bursts through on the nose. On the palate, subtle hints of tea leaf and tamarind reveal themselves at the beginning, and the finish is long and satisfying with a focus on cocoa, cream, and vanilla.
The wine was a blend of some early pick and some late pick Petite, to balance acidity, alcohol and ripe flavors in the final wine. We then aged the wine aged in a mix of 60% New French (38%), American Oak (54%), and Hungarian Oak (8%) for 22 months before bottling. The result is an intense and rich, yet quite approachable Petite Sirah.
Our 2016 Ruby Hill Petite Sirah was not only Best in Show but took home Double Gold, Best in Class, and Best Red at this year's Livermore Valley Uncorked!
We think it's the perfect wine to use for making one of our favorite fall dishes, The Pioneer Woman's Perfect Pot Roast. Let us know what you think!
Perfect Pot Roast
Ingredients
Salt and freshly ground black pepper
One 3- to 5-pound chuck roast
2 or 3 tablespoons olive oil
2 whole onions, peeled and halved
6 to 8 whole carrots, unpeeled, cut into 2-inch pieces
1 cup red wine, optional
3 cups beef broth
2 or 3 sprigs fresh rosemary
2 or 3 sprigs fresh thyme
Directions
Preheat the oven to 275 degrees F.
Generously salt and pepper the chuck roast.
Heat the olive oil in a large pot or Dutch oven over medium-high heat. Add the halved onions to the pot, browning them on both sides. Remove the onions to a plate.
Throw the carrots into the same very hot pot and toss them around a bit until slightly browned, about a minute or so. Reserve the carrots with the onions.
If needed, add a bit more olive oil to the very hot pot. Place the meat in the pot and sear it for about a minute on all sides until it is nice and brown all over. Remove the roast to a plate.
With the burner still on high, use either red wine or beef broth (about 1 cup) to deglaze the pot, scraping the bottom with a whisk. Place the roast back into the pot and add enough beef stock to cover the meat halfway.
Add in the onions and the carrots, along with the fresh herbs.
Put the lid on, then roast for 3 hours for a 3-pound roast. For a 4 to 5-pound roast, plan on 4 hours. The roast is ready when it's fall-apart tender.
Want to try a taste? You can order the 2016 Ruby Hill Petite Sirah in our online shop, or swing by the tasting room and enjoy it as part of our flight!
Enjoy complimentary ground shipping when you order 6 or more bottles.
Sign Up For Our Newsletter
Keep up to date on the latest wine releases, events, and promotions.